I am the type of person who eagerly dives into new and exciting experiences. When someone suggested the book "Born to Run: A Hidden Tribe, Superathletes, and the Greatest Race the World has Never Seen" I wasted no time and sprang into action. I purchased minimal footwear and began experimenting with the new running techniques. However, after running for a brief distance, barely a mile in total, I suffered from a potential fracture, Achilles tendonitis, and had to hobble for two whole months. It was a challenging experience that led me to disappear from my blog for a while. Needless to say, I strongly discourage barefoot running, especially at this point!
But I am back and there are many things to talk about. This first article from the WSJ "These Tech Workers Say They Were Hired to Do Nothing" is something I see in the tech industry that always amazes me. Often it comes down to the company just lacking any vision or direction of where to go with technology. But the bigger question is: Why would anyone stick around in a company like that? I know that talented people on my team would not stick around in situation like this one.
In the next article, the highly debated topic of explainable AI is explored. Angelo Calvello's article  "We Will Never Fully Understand How AI Works – But That Shouldn't Stop You From Using It", provides a compelling argument for utilizing advanced AI in investing.  However, AI has made remarkable strides in various fields, including healthcare.  In a WSJ article from last year, Weekly Reads, 7/25/2022, it was mentioned that hospitals are using AI to identify high-risk patients earlier, which is helping to save lives.  Just imagine having a family member who falls into the high-risk category, but the necessary technology is not available to save their life.
As a concluding remark for this blog, I have recently been collaborating with customers who are interested in creating optimal environments for AI and ML development. Our team highly recommends the Hugging Face model, which is currently the most advanced and extensively used AI collaboration hub in the world. The suggestion is to build a private hub with a similar architecture that caters to your organization's specific needs. 
Make the most of the delightful spring weather with these and other weekly reads:
These Tech Workers Say They Were Hired to Do Nothing. Amid layoffs, former workers in tech are venting about jobs with little to do; 'hoarding us like Pokemon cards'. (WSJ)
Hugging Face. The AI community building the future. Build, train and deploy state of the art models powered by the reference open source in machine learning. (Hugging Face).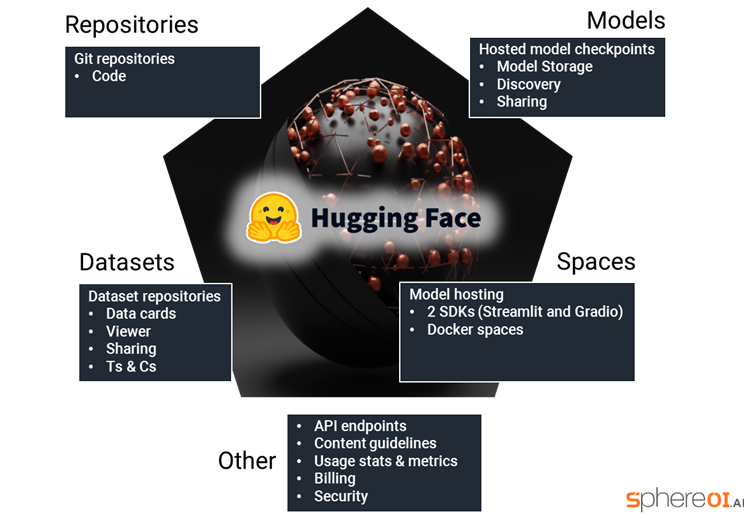 Conceptual overview of the Hugging Face hub